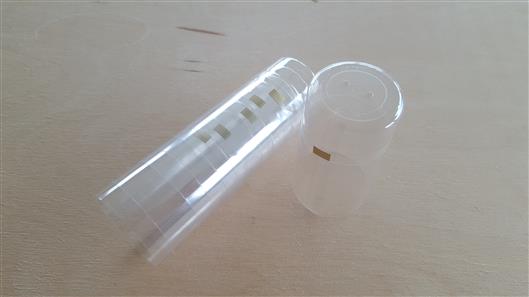 Recommendations
BASIC RULES TO FOLLOW
Storage conditions :
Always store caps flat and do not pile more than 2 palettes one on top of the other.
T° between 15 and 25°C / Relative humidity between 40 to 65%.
Optimum delay for installation :
Maximum 15 months - For lengthy storage times, wrap the cartons in cling film - Avoid exposure to light which could alter the colours.
Conditions of use :
Avoid applying the caps in an ambient temperature below 10°C.
Never use on damp bottles.
Shrinking occurs when exposed to heat. For short series, the heat source can be a simple generator such as a thermal scraper and for longer series a cloche or a shrinkage tunnel. The higher the temperature, the shorter the exposure time.
Start of shrinking:
Around 60° (Resistance to heat: 30°C) - Longitudinal shrinking: 6% maxi - Transversal shrinking: ≥ 40 % ± 3.
Remarks :
it is important to regularly maintain the equipment